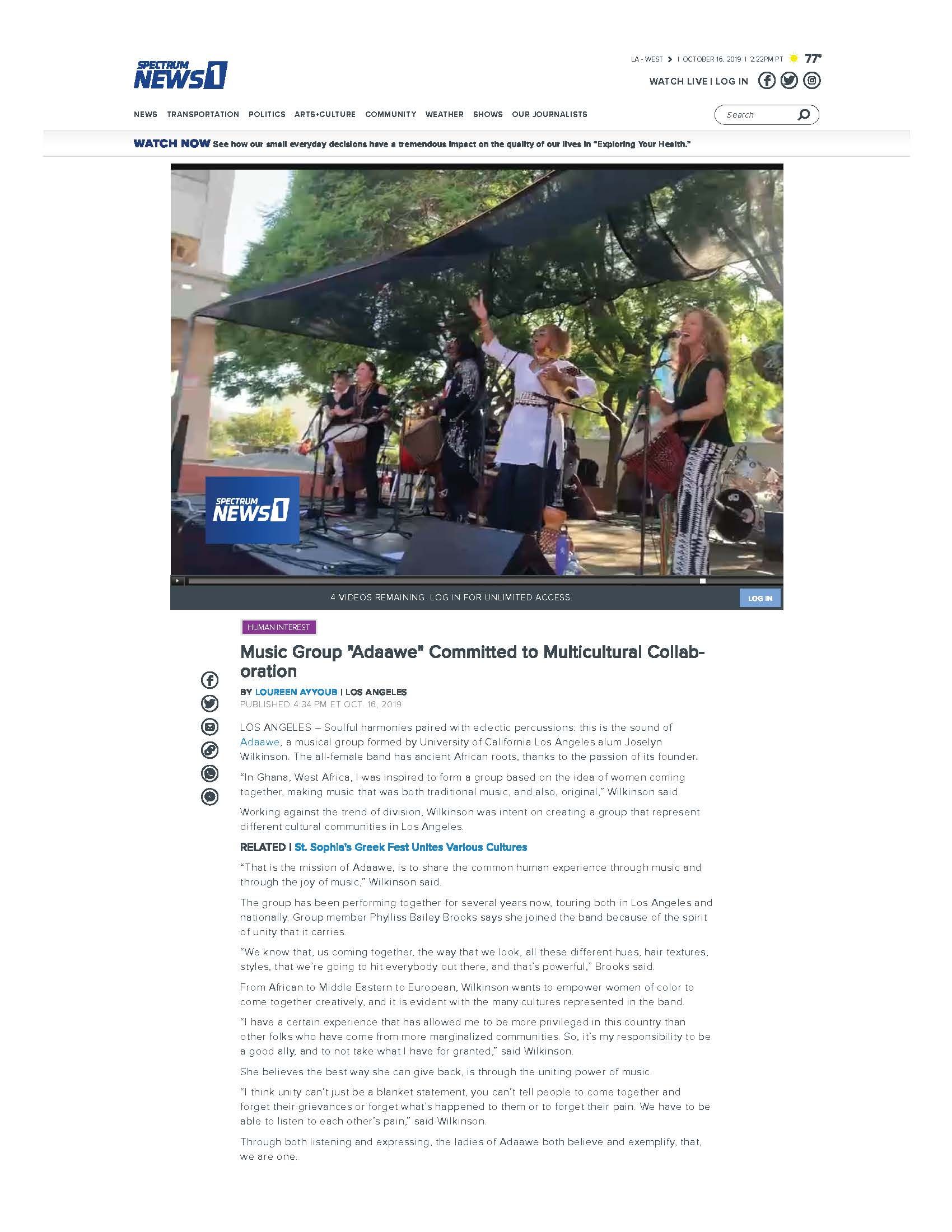 LOS ANGELES – Soulful harmonies paired with eclectic percussions: this is the sound of Adaawe, a musical group formed by University of California Los Angeles alum Joselyn Wilkinson. The all-female band has ancient African roots, thanks to the passion of its founder. 
"In Ghana, West Africa, I was inspired to form a group based on the idea of women coming together, making music that was both traditional music, and also, original," Wilkinson said. Working against the trend of division, Wilkinson was intent on creating a group that represent different cultural communities in Los Angeles. 
"That is the mission of Adaawe, is to share the common human experience through music and through the joy of music," Wilkinson said. The group has been performing together for several years now, touring both in Los Angeles and nationally. Group member Phylliss Bailey Brooks says she joined the band because of the spirit of unity that it carries. 
"We know that, us coming together, the way that we look, all these different hues, hair textures, styles, that we're going to hit everybody out there, and that's powerful," Brooks said. 
From African to Middle Eastern to European, Wilkinson wants to empower women of color to come together creatively, and it is evident with the many cultures represented in the band. "I have a certain experience that has allowed me to be more privileged in this country than other folks who have come from more marginalized communities. So, it's my responsibility to be a good ally, and to not take what I have for granted," said Wilkinson. 
She believes the best way she can give back, is through the uniting power of music. "I think unity can't just be a blanket statement, you can't tell people to come together and forget their grievances or forget what's happened to them or to forget their pain. We have to be able to listen to each other's pain," said Wilkinson. 
Through both listening and expressing, the ladies of Adaawe both believe and exemplify, that, we are one.