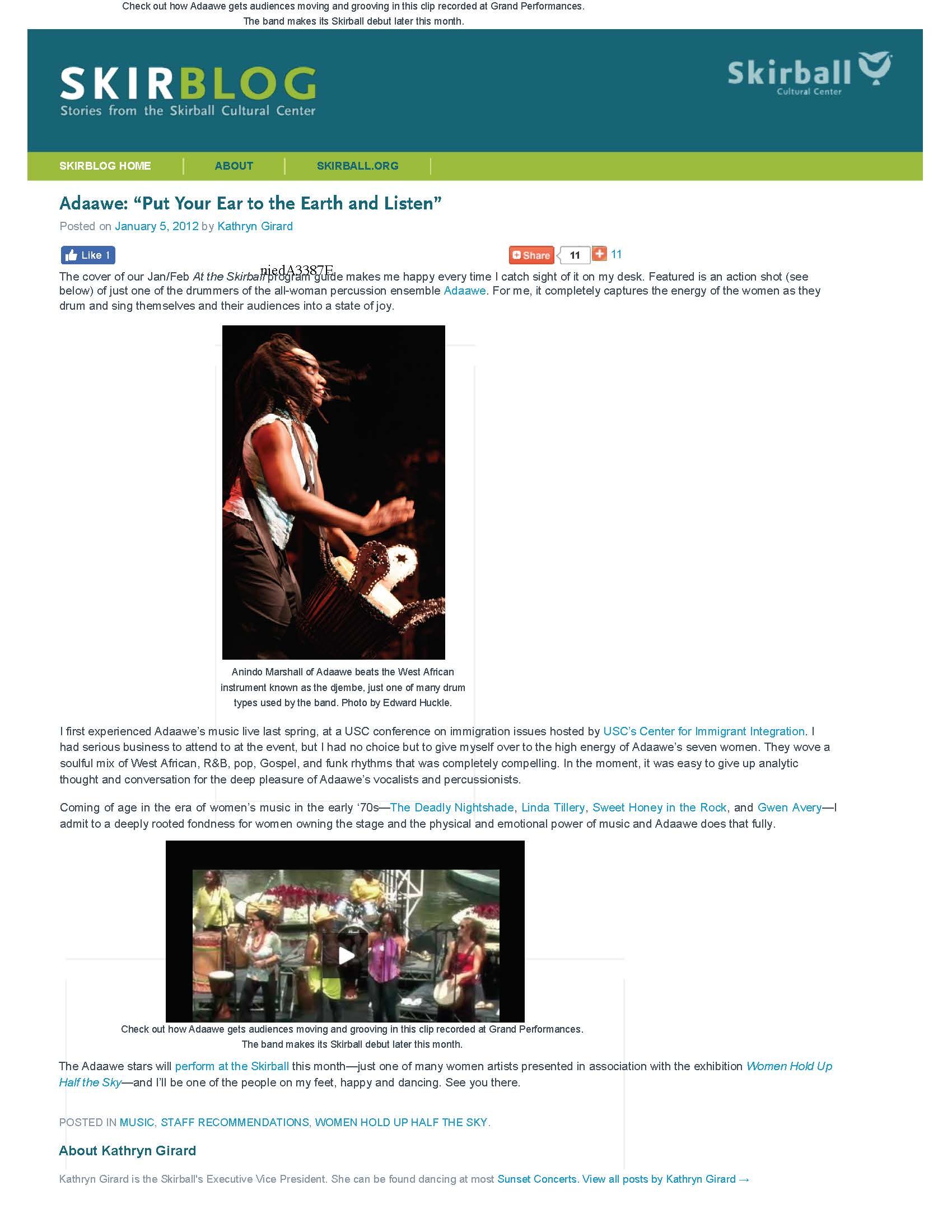 The cover of our Jan/Feb At the Skirball program guide makes me happy every time I catch sight of it on my desk. Featured is an action shot (see below) of just one of the drummers of the all-woman percussion ensemble Adaawe. For me, it completely captures the energy of the women as they drum and sing themselves and their audiences into a state of joy.
I first experienced Adaawe's music live last spring, at a USC conference on immigration issues hosted by USC's Center for Immigrant Integration. I had serious business to attend to at the event, but I had no choice but to give myself over to the high energy of Adaawe's seven women. They wove a soulful mix of West African, R&B, pop, Gospel, and funk rhythms that was completely compelling. In the moment, it was easy to give up analytic thought and conversation for the deep pleasure of Adaawe's vocalists and percussionists. 
Coming of age in the era of women's music in the early '70s—The Deadly Nightshade, Linda Tillery, Sweet Honey in the Rock, and Gwen Avery—I admit to a deeply rooted fondness for women owning the stage and the physical and emotional power of music and Adaawe does that fully.
The Adaawe stars will perform at the Skirball this month—just one of many women artists presented in association with the exhibition Women Hold Up Half the Sky—and I'll be one of the people on my feet, happy and dancing. See you there.